2022 Nissan Murano Midnight Edition Features and Highlights
Murano Midnight Edition Specs and Review
---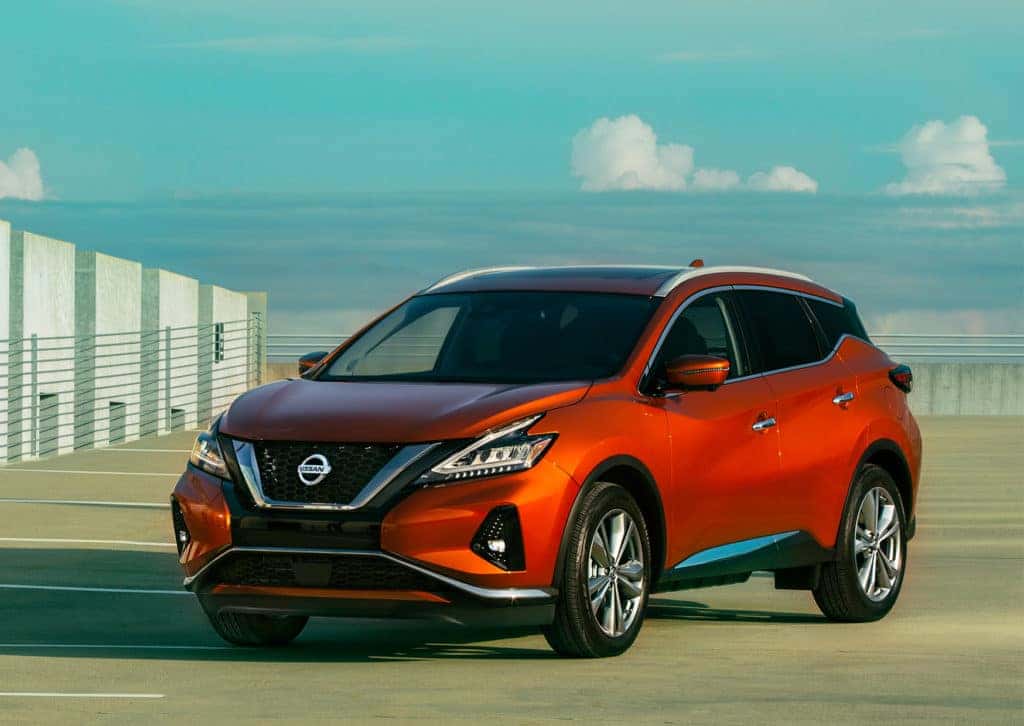 The 2022 Nissan Murano Midnight Edition is a car that not only took the world by storm but also set new standards for the SUV. The car is known for its high performance and good handling. The SUV has a flexible interior and can comfortably seat up to seven people.
That being said, it also has other notable features that first-time buyers must know of. Below are just a few examples.
1. It Has a Mitigated Fuel Efficiency
The Murano Midnight Edition, with its V6 motor and lack of a turbocharger, is not a 100% fuel-efficient vehicle. When it was new, the Murano Midnight Edition got 20 MPG in the city, 28 MPG on the highway, and 23 MPG overall. This combined gas mileage figure is lower than the models in its class.
For a more fuel-efficient SUV in this category, we recommend getting a Blazer or a Sorento. Both get 25 MPG combined, but the Blazer has a larger fuel tank capacity than its rival, at 21 gallons. The Sorento has the largest overall range for the segment.
2. It Offers Smooth Ride Quality
The independent, soft-tune suspension of the rear and front wheels makes you feel comfortable while you drive. Drive slowly, and you will enjoy how the car rides smoothly over even the biggest bumps. It is not like the Grand Cherokee, which amplifies every little bump into something big in the cabin.
We were also pleasantly surprised by how this SUV drove. You can drive fast on the highway and feel stable, even when going around corners. The passengers in the back seat will like how well the suspension absorbs any movement on bumpy roads. Even though it sways a bit in turns, it does not feel like it will tip over.
3. It Has Reliable Brakes
The Murano has always been known for great stopping power, and its new version maintains the status quo. Thankfully, its power to stop is as strong as ever. There is a sharp bite at the beginning of the deceleration. This makes driving in slow-moving traffic feel natural.
When out on the highway, the brakes felt fantastic. Step on the pedal hard, and the braking feels smooth, albeit powerful. ABS with EBD keeps you steady, even at the last minute. Overall, we were impressed with the quality of stopping power without sacrificing stability.
The Murano stops in only 120 feet from 60 mph, a figure that's better than many other SUVs in its class.
4. Its Cabin Has Sufficient Space
You'd expect to have more legroom in a Nissan Murano than in a Chevrolet Blazer, but the fifth-generation Murano turned out to be just as spacious. The front row has more headroom and shoulder room than the Blazer, and the wide armrests and leather upholstery are pleasant.
The seat backs are inclined slightly towards the rear, so the under-thigh and lower back support is excellent. The second row has enough room for three passengers, with plenty of headroom and legroom even for a tall person. Meanwhile, 32.1 cubic feet of cargo space is a lot for a 5-seater SUV.
Conclusion
If you are looking for a good SUV that costs less than others in its class, you cannot go wrong with the 2022 Murano Midnight Edition. Not only is it comfortable, but it also has an outstanding exterior and interior. The performance is also above average.
If you are looking for a well-trusted Nissan dealership in Ajax, look no further than our amazing offers here at Ajax Nissan. We are a certified Nissan dealer serving drivers throughout Scarborough, ON, and the surrounding areas. Visit your nearest branch today to avail your very own 2022 Nissan Murano Midnight Edition.