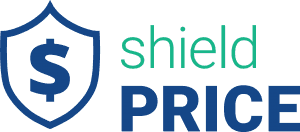 We price all of our Drive Autogroup Shield Certified Used Vehicles using independent 3rd party software that compares our used cars to hundreds of others in the area, so we can price them accurately. We do this so we can put the best possible price on the dashboard.
How do we price our vehicles?
Our independent 3rd party software, called vAuto, searches all similar & comparable, current vehicle listings (to the car we're pricing to sell) across Whitby, Oshawa, Pickering, Scarborough, Toronto, Markham & Ontario. This allows us to see how all other vehicles with similar features, mileage, and condition are being sold for so we can price our vehicle accurately.
We see what you, the customer sees when shopping for used vehicles online. For example, if you are interested in a 2016 Honda EX model, with around 50,000 KMs, we will be able to identify all of those vehicles for sale in our area, and price our similar 2016 Honda EX with 50,000KM. We evaluate these thousands of vehicles listings so we can price our Drive Shield Certified Used Vehicles fairly, and even better than our competitors.
Our Drive Autogroup dealerships evaluate the pricing of each one of our used vehicles weekly. This process helps us ensure our cars are priced accuracy to the current market place, and highlights if we need to make any pricing changes.
At the end of the day, we do this so you don't have to worry about negotiating. It's no surprised that the least favourite part about buying a car, is the hassle of the haggle game. We've heard it before! All of our Drive Shield Used Vehicles are priced properly so we don't have to play those games.
At any of our Drive Autogroup dealership, you can sit down with us and we will show you exactly why the vehicle you are interested in is priced at that number, the process of how we got it and a variety of other similar vehicles with comparable pricing in our area. At Drive Autogroup, we always have a price that's fair for you, and fair for us.
---
Our Program Benefits Are Free
As an added bonus, the benefits of our program are all for free with your Drive Shield Certified Used Vehicle. You get all of these wonderful program bonuses, like access to an exclusive 2.9% Interest Rate, a Lifetime Engine Warranty, a 365 Day Guarantee on wearable components (and so much more) with your Shield Used Vehicle no additional cost.
Some luxury brands charge as much as $1500 for similar coverage, and we're offering it to you for free with our Shield Certified Used Vehicle Program. Why would you buy a used vehicle anywhere else?