Five Leading Reasons to Purchase a Nissan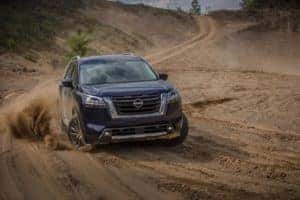 When you buy a new car, there is no question that you will want to get behind the wheel of something that is not only fuel-efficient but also one that you and your loved ones enjoy driving. You may have even gotten to the point where you're wondering, "Which vehicle brand would be best for me?"
Your current circumstances and outlook on life will change substantially for the better if you purchase a Nissan. Nissan's lineup of automobiles, pickup trucks, and sport utility vehicles (SUVs) are built to last and are always constructed with the end-user, meaning you, in mind.
Consider the following five thought-provoking reasons for choosing a Nissan.
1. Advanced Innovation in the Field of Technology
Nissan is always at the forefront of automotive technology, which shows how it designs its vehicles. They also have a proprietary smartwatch app and a mobile application that allows you to start your vehicle remotely, and it even provides you with an alert when the door was unlocked by the driver that just left.
Like many people who are constantly on their phones, you may just find that a Nissan is precisely the kind of vehicle you've been searching for.
2. Exceptional Quality Standards
One of the critical things to look for in a new vehicle brand is whether or not it has a solid reputation for being reliable. When you own a Nissan, you have the peace of mind that all of the parts have been tested, and it won't let you down when you need it most. 
Nissan vehicles are made with only the finest in materials and cut no corners during the manufacturing process. This kind of attention to detail leads to a car you can count on to deliver outstanding performance and reliability day in and day out.
3. Premium Driving Experience
When shopping for a new automobile, the vehicle you choose must provide a comfortable ride. Nissan vehicles deliver on this promise. A Nissan will provide you with a car that is enjoyable, easy to use, and with a premium driving experience. If you're looking for a car that's both sporty and family-friendly, this is the one for you.
4. Excellent Value for Money
The price of a new Nissan is competitive, and in some cases, it may be lower than the cost of other premium vehicles. The superb quality of Nissan vehicles can speak for themselves, making it easy for you to notice the value they bring.
If you're looking for value for your dollar, Nissan has a vehicle that can provide you with the performance you want. Nissan also offers several special care packages that give you a lot of bang for your buck.
5. Unique Visual Appeal
The adage, "You can tell a person's true character by looking into their eyes," may be accurate, but it's also true that you can tell a person's true character by looking at their vehicle. When you slip behind the wheel of a Nissan, you'll experience an elegant and modern design that provides a premium and classic look.
You can purchase a Nissan vehicle knowing that it is visually appealing, but it also has the style that can make you feel as if you're driving something special.
Conclusion
Nissan vehicles are designed to make your family's life easier and allow you to make the most of your time behind the wheel. You'll find that Nissan is a vehicle brand you can trust to give you a safe and comfortable ride.
Are you looking for Nissan cars for sale? Ajax Nissan, a premier Nissan auto dealer in the Durham Region region, is here to serve you. Whether you need a new Nissan automobile or parts/services for your current vehicle, Ajax Nissan is here to assist you with any of your automotive needs. Contact us now!