What to Know When Before Buying The 2022 Nissan Frontier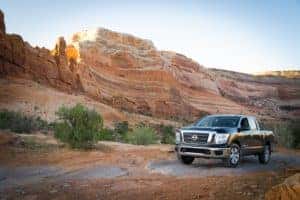 The 2022 Nissan Frontier has been launched, priced at $28,340, in Crew Cab and King Cab configurations. It comes in four trim configurations, each loaded with tech and other features like its predecessor. Due to this fact, it has turned out to be an excellent option for people looking for value for money.
1. Touchscreen Infotainment Is Intuitive And Easy To Use
It may be difficult to handle at first, but you'll eventually get used to the system's interface. To adjust the volume, you can either do it using the rotary knob or touchscreen. The touchscreen is just like any other system and is very easy to use.
2. It Has an Impressive Refinement Level
You'll be able to notice this as soon as you climb inside the truck. It comes with an electronic power steering that saves the interior from being too boomy. There is also more sound insulation this time around, and the cabin has a solid feel. Thanks to the new seats, you'll feel very comfortable in both two and four-door versions.
3. V6 Motor Is Peppy And Refined
The standard V6 motor is not as refined as the V6 engine of the Nissan Titan, but it matches up nicely with the other models of the Nissan Frontier. It's still powerful and sufficiently refined to serve all sorts of needs. In short, this is a great engine, which comes with some exciting features.
4. Pro-4X Trim Is Very Capable Off-Road
To make the Pro-4X one of the most capable trucks, Nissan made many changes to it. The most important thing is the lifted suspension. The truck can quickly go through any terrain with 315mm of ground clearance and the skid plates upfront.
5. It Is Not Very Spacious
There is much more stuff than before, and the cabin feels a lot roomier on the inside. However, the interior of the passenger area feels a bit too tight, and the rear seats don't go very far back.
6. It Is Tough And Versatile
Among the four trim levels that the 2022 Nissan Frontier is available in, the Pro-4X is definitely the most capable. If you tow a lot, this is the truck for you. On the other hand, the SV works well for smaller families, while the SL is ideal for people looking for better storage.
Why People Are Crazy For The 2022 Nissan Frontier
The Nissan Frontier has been a great seller for years. It was launched in 2005 and is currently in its 5th generation. Since it is a compact pickup truck, it has always been popular in the United States, but it's not very popular in the UK.
Conclusion
In conclusion, the 2022 Nissan Frontier is an excellent deal for people who want to save some money. It is not perfect, but it's better than the Frontier. In the United States, it will be available for sale in both King Cab and Crew Cab configurations, with five different trim levels.
So, do you want to buy a new Nissan Frontier? If the answer is yes, you should not hesitate to do so. It is a great truck, which comes with many features and at a competitive price.
Ajax Nissan has grown to become a premier Nissan car dealership in the Durham Region. Throughout our tenure we have strived to include the best possible customer service with top-notch repair/maintenance work and comprehensive new and used car, truck, minivan and SUV inventories. Whether you are in need of a new Nissan automobile or parts/service for your current vehicle, Ajax Nissan is here to assist you with any of your automotive needs!